Our campaigns and policy work is rooted in our vision of  creating a better food, farming and land-use system for all based on the principles of agroecology and food sovereignty.  
To achieve this, our mission is fivefold:
To advocate for our members' interests across all sectors on a UK policy level, as well as in the devolved nations
To support diverse new entrants into agroecological farming, forestry and landwork 
To advocate for more sustainable and agroecological land-use systems and farming practices 
To build and support a UK food sovereignty movement
To stand and act in solidarity with peasant struggles across the globe.
Our work is grounded in in evidence drawn from academic research as well as our members' experiences, and we actively engage with universities and independent researchers through the
Agroecology Research Collaboration
 to ensure the research needs of agroecological practitioners are met. 
FEATURED CAMPAIGN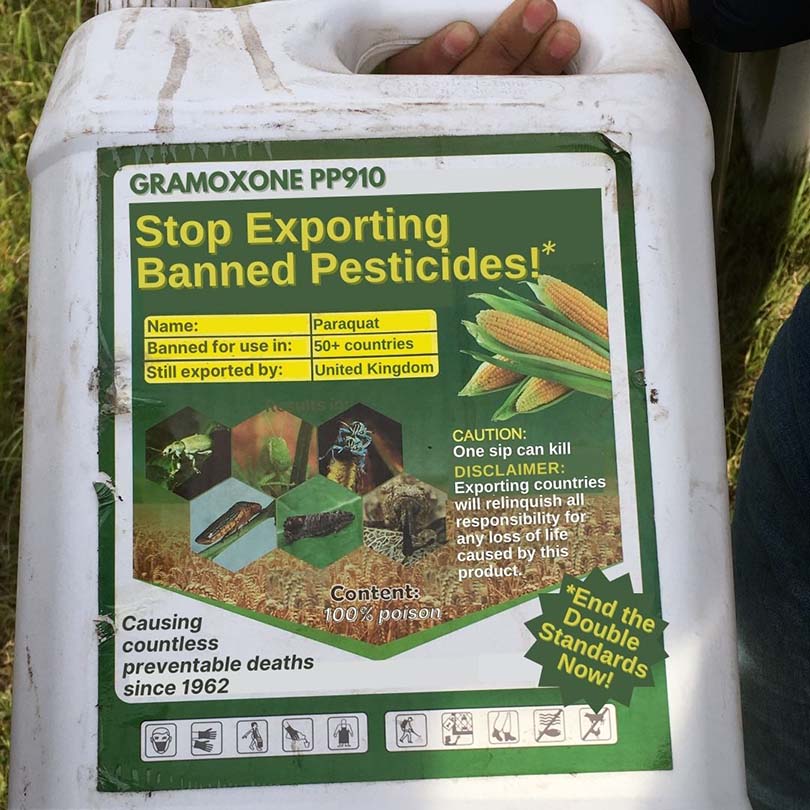 STOP EXPORTING BANNED PESTICIDES (2022 – ONGOING)
What's the issue?
Investigations have revealed that in 2020 the UK Government permitted the export of over 12,000 tonnes of UK-manufactured 'Banned Pesticides', despite these chemicals being banned for use in the UK due to the severe risks they pose to human health and the environment . However, loopholes in international trade law are allowing for companies such as Syngenta to manufacture these pesticides – namely the toxic herbicide Paraquat – and export them to countries where they are permitted for use.
Beth ydym ni'n ei wneud?
We've written to key Government departments asking them to put an end to the double standards, to stop granting export licenses for toxic pesticides banned for use in the UK and to put measures in place to protect UK food import standards when it comes to toxic pesticide residues.
Read More
LATEST POLICY POSITIONS
LWA Statement on the Gene-Editing Bill (15/06/22)
LWA Response to Defra's Lump Sum Exit Scheme (28/04/22)
As we await the promised New Entrant Support Scheme (NESS) for England, Defra are already missing opportunities to support new entrants through the design of their Lump Sum Exit Scheme...
LWA Statement on UK food security concerns in light of war in Ukraine (31/03/2022)
OUR CAMPAIGNS & POLICY WORK