Introduction to the LWA in Scotland
The Landworkers' Alliance first came together in Scotland in November 2018, at the Project Café in Glasgow. We were inspired by the enthusiasm of the many people that came together that day and we have, since then, organised several meet-ups.
Agricultural, forestry and environmental policy are devolved in Scotland, and legislated on by the Scottish Government. The geography of the land, the diversity of land uses, and the historical and cultural context of landwork in Scotland differ from other countries in the UK. For these reasons, the Landworkers' Alliance does dedicated Scottish policy and campaigns work. This work is carried out by our Scotland Policy and Campaigns coordinator, with support from a Committee of Members.
We currently have more than 180 members across Scotland. We saw 46% growth of our membership between July 2021 – June 2022 and anticipate this trend continuing as our membership activities are supported by our Scotland Membership Coordinator.
Key Policy & Campaign areas for Scottish Landworkers
The Scottish Parliament legislates on matters that are 'devolved' to Scotland. These include many areas of law and policy that are very relevant to the Landworkers' Alliance, such as:
Agriculture, forestry and fisheries
Education and training
Environment
Health and social services
Housing
Law and order
Local government
Sport and the arts
Tourism and economic development
Many aspects of transport
Because of this, the Landworkers' Alliance in Scotland runs campaigns and advocates for policy positions which are relevant in the Scottish context. This is a crucial time of change for agricultural and food policy in Scotland. Here are some of the things we have been working on:
Scottish Parliament Election Campaign
On 6th May 2021, Scotland elected a new parliament to Holyrood. In the run up to the election, the Landworkers' Alliance put together comprehensive resources for voters, asked election candidates to pledge their support for agroecological farmers, growers, crofters and foresters in Scotland, and encouraged members and supporters to contact candidates in their local area about our policy asks. More information about this campaign can be found here
Agricultural Transition in Scotland
In 2021, the Scottish government carried out a consultation on agricultural transition in Scotland. Responses to this will feed into the development of Scotland's post-Brexit agricultural policy, so this presented an important opportunity for the Landworkers' Alliance to advocate for a just transition for our farming system, founded on principles of environmental and social justice.  
Members from across the country contributed their thoughts and experience to respond to this consultation, ensuring the voice of agroecological landworkers was heard at this key stage of policy development. We demanded substantial reform of agricultural subsidies, including an end to unjust area-based payments, and advocated for support and training for farmers to transition to more ecologically and socially sound farming systems. We also focused on the need for support for 'land-sharing' practises such as agroecology, which support the improvement of biodiversity on farms, rather than 'land-sparing' practises in which 'rewilding' of certain areas is coupled with intensification of agriculture in others. 
Our full response to the consultation on agricultural transition in Scotland can be found here
Local Food Strategy
The Scottish government has put forward a strategy for the future of local food in Scotland, and consulted the public on this strategy in late 2021. The Landworkers' Alliance brought together the voices of members from across Scotland in our response to this consultation, to ensure producers are centered in discussions about local food. 
In our response, we discussed how a local food strategy must empower food producers and local communities, in keeping with the principles of food sovereignty. It must involve the creation of decentralised food systems based on short, direct supply chains, without reliance on big supermarkets. In order to achieve the aims of the local food strategy, there is a need for greater support for local food producers in Scotland. The local food strategy must be closely linked with policy on environment and agricultural transition, and include a focus on the crucial role agroecological farming can play in the development of local, sustainable food systems. We also used this opportunity to highlight the amazing work our members do to contribute to genuinely local food supply in Scotland, in the face of significant systemic challenges. 
Our full response to the consultation on Local Food Strategy in Scotland can be found here 
Good Food Nation Bill
Scotland faces significant challenges related to food, from inequality to ill health to ecological damage. The Good Food Nation bill is a piece of framework legislation put forward by the Scottish Government to try to address these challenges. Initially intended to be introduced in 2020 following a lengthy consultation process, the bill was postponed due to the Covid-19 pandemic, and was instead first brought before the parliament in late 2021. The Landworkers' Alliance have been working as part of the Scottish Food Coalition (SFC) to campaign for this legislation to be ambitious, just, and give us all more power in our food system. This includes demanding that the Good Food Nation bill incorporates the right to food in Scots law, and ensuring that the implementation of the bill is overseen by an independent statutory body. More information about this campaign can be found on the SFC website 
Committee of Members
We have a dedicated Committee of Members who support and guide our policy and campaigns work in Scotland. As a union, we want our work to reflect the views and inputs of our members. The committee is made up of landworkers from across a wide range of regions and sectors, who feed in their knowledge and experience, support our Policy and Campaigns Officer, and help direct our work in Scotland. 
Members of the Committee: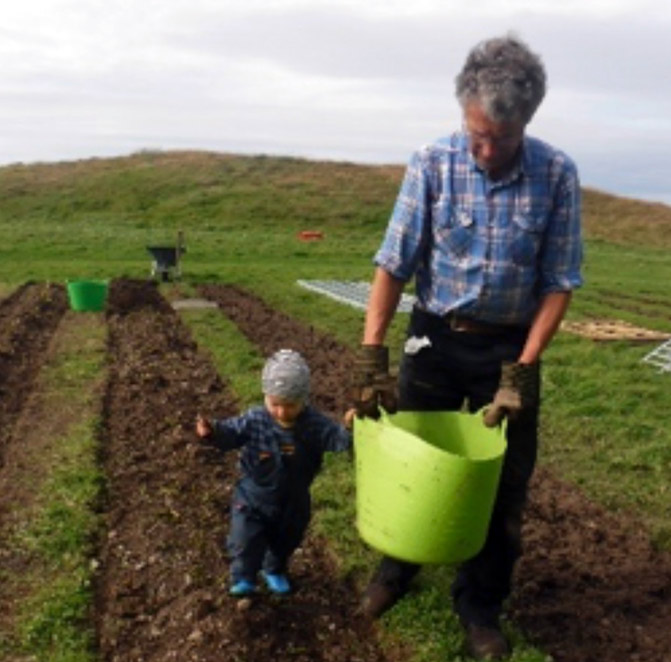 Argyll and The Islands: Lizzie Keenaghan
2nd generation crofter on Colonsay

Lizzie Keenaghan, her husband Darragh and her dad 'Grandpa John' cultivate 4 acres of community-owned land, with a share in the wild common grazing land next to them. They have Hebridean ewes, egg-laying hens and 700 native trees planted this winter for shelter, with support from the Woodland Trust. They have a horticultural area fenced, with a Polycrub in the pipeline, and hopes for fresh greens thriving through this growing season ahead!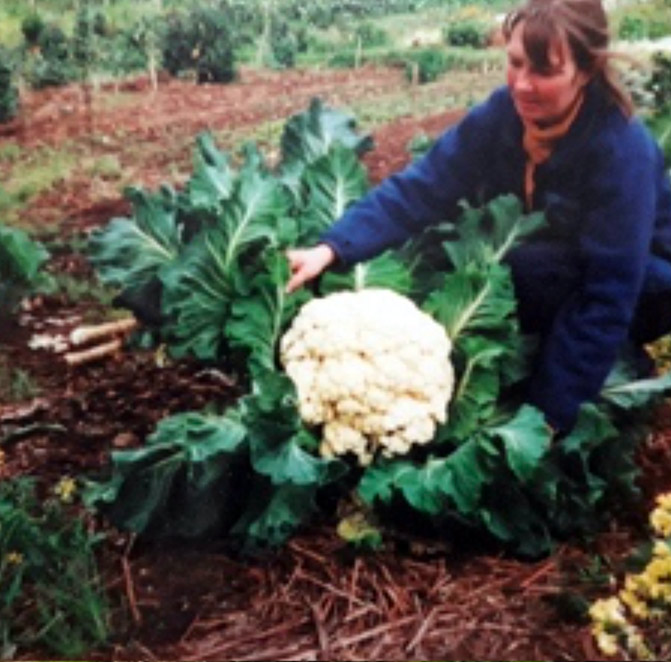 Ayrshire: Jacqueline Crompton
Spiritual gardener and teacher on Holy Isle

Jacqueline has been working on Holy Isle for 20 years, and after about 3 years here learnt about Bio Dynamics. Using the Moon and stars to grow fruit and veg and trees and using amazing 'preparations' and methods from the Spiritual Scientist Rudolf Steiner. Her methods cover all aspects of gardening and farming and are very beneficial to the animals the land and the people. They are a joy to discover.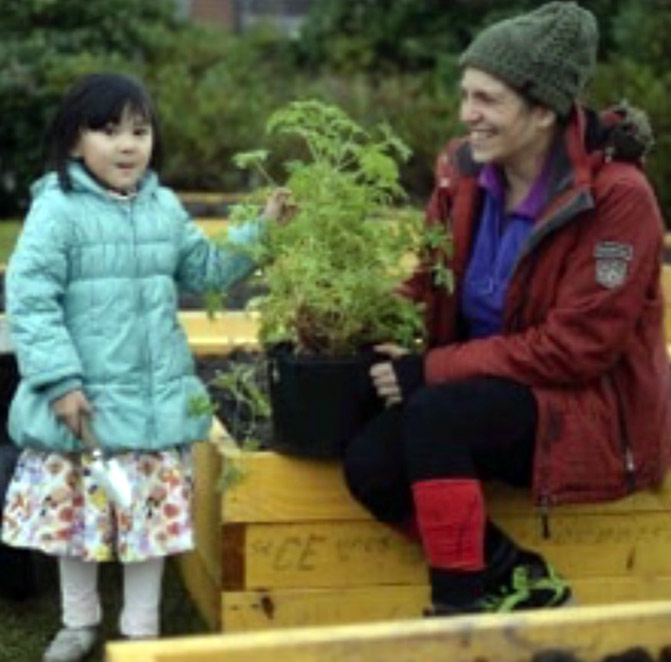 Dumfries and Galloway: Abi Mordin
Market gardener and food educator in Dumfries and Galloway

Abi Mordin runs Hidden Veg with her partner Bruce, which is a small market garden in the heart of Galloway. They supply fresh produce to the 3 local villages and a couple of cafes. Outside of Hidden Veg Abi also co-run Propagate, a sustainable food  worker collective. She runs food education programmes and coordinates local and regional resilient food systems projects with a range of partners.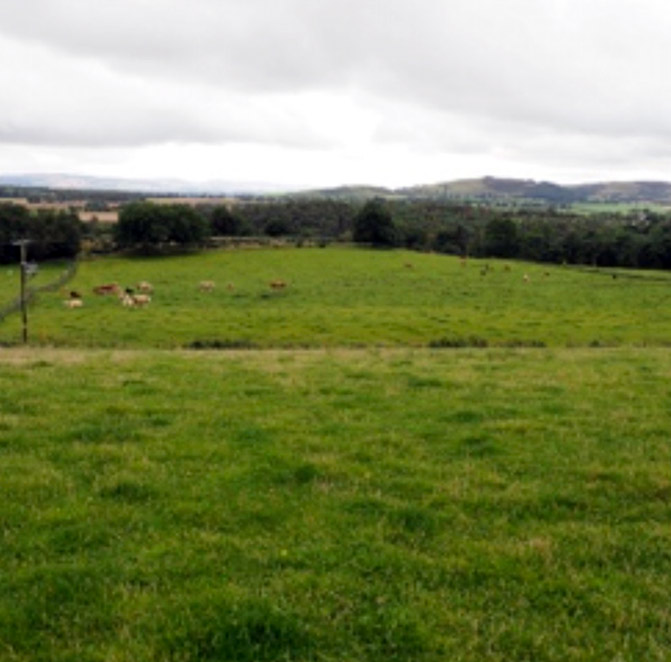 East Central: William Houstoun
Livestock farmer and Savory Institute Accredited Professional Educator in the Angus glens

William currently works as a freelance Savory Institute Accredited Professional Educator in Holistic Land Management and he is also a member of nRhythm's Community of Practice, in which capacity he advises in regenerative business management. William also grazes cattle and sheep at the bottom of Glenisla in Angus, where he lives, and he was previously General Manager of Angus Growers: an 18-member soft fruit co-operative.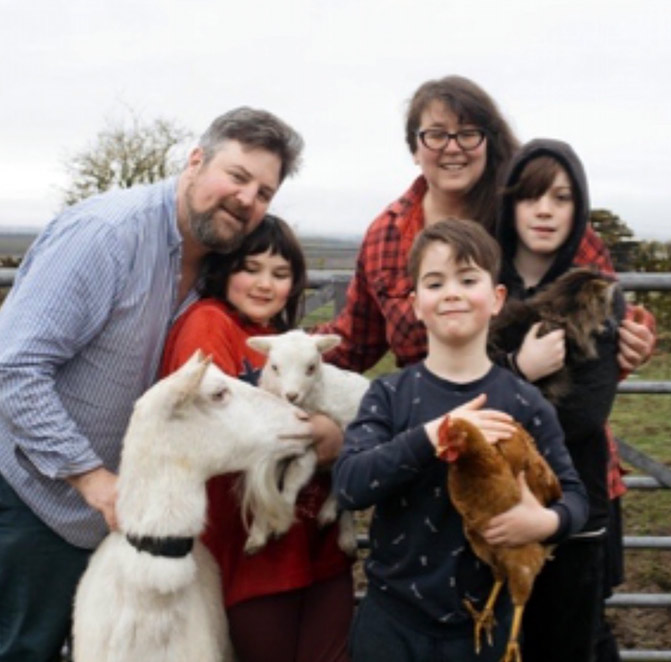 Forth and Clyde: Kat Goldin
Small holder, baker, educator in Port of Menteith

Kat Goldin runs Gartur Stitch Farm in the Port of Menteith. With a focus on education, Gartur Stitch Farm runs a wide range of online and in person courses and events focussed on teaching traditional skills, regenerative gardening and hands-on living, such as beekeeping, bread making, cheesemaking, keeping dairy animals on a small scale and soapmaking. Those same skills are used to produce a range of products for the farm's farm shop which stocks seasonal produce, a range of goats' milk soap, meat boxes and kits.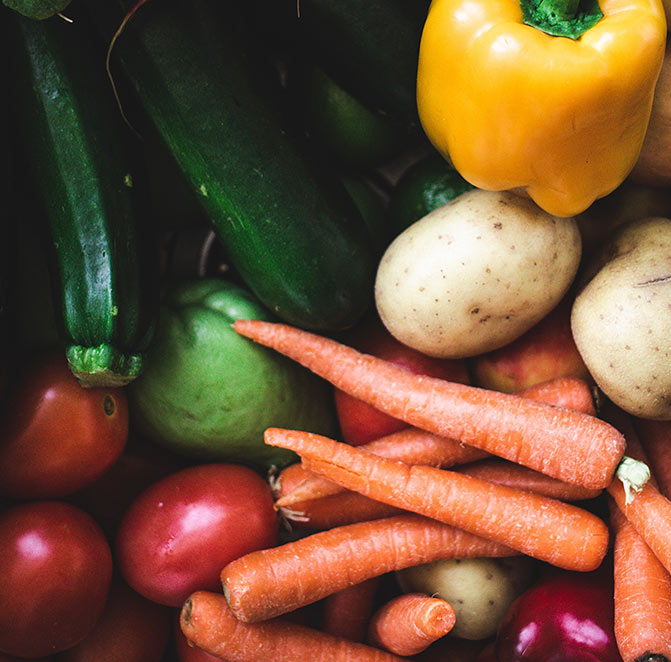 Lothians and Borders: Donald Macrae
Market gardener in organic transition near Edinburgh

Donald Macrae works as farm manager for The Free Company – a restaurant for which Donald runs a 2 acres market garden. He sells directly through a veg box scheme with currently 100 members, which is supplemented with local organic produce. He aims to grow flowers and have pot plant sales and run courses and events on site. The farm will go through organic certification this year and is looking to take back – in stages – land that is currently rented out, for agroforestry, biomass for compost or fodder growing activities.
North East: Anne Thomson
Juice producer, berry grower and food educator near Brechin

Anne Thomson and her partner are smallholders and run a juice business near Brechin, in Angus. Anne is a local food activist and the chair of 'The Food Life': a cross-sectoral partnership and community group with projects which aim to contribute to a vision for the joining up of the local food system.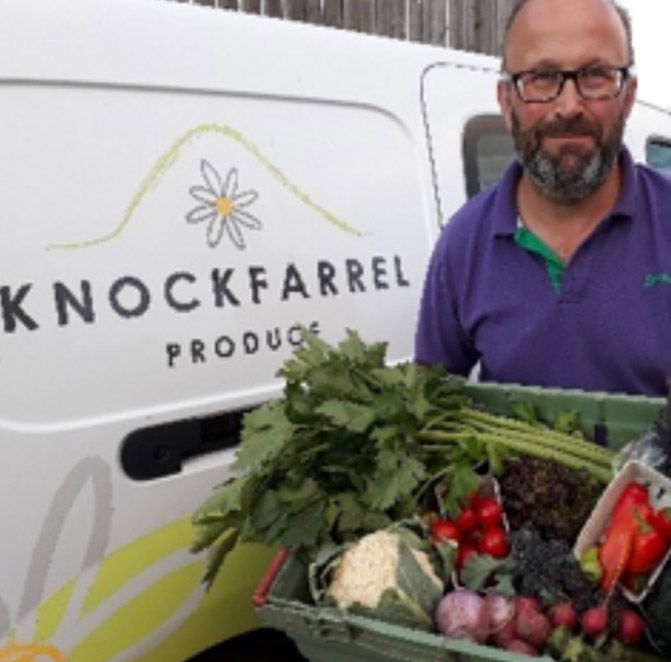 Highlands: Jo Hunt
Crofter running certified organic market garden, supplying northern Highland

Jo Hunt is a crofter at Knockfarrel, near Dingwall. Over the past 11 years Jo has transitioned 45 acres of seasonal grazing land into a large market garden feeding 200 local families; and created a productive woodland, orchard and soil carbon store. Knockfarrel Produce uses a CSA business model, to deliver healthy, fresh and local food to local families, in remote rural communities. The croft provides paid employment for 2 full time and 3 part time staff, and trains 2 new veg growers each year. The croft is 72 tonnes a year carbon negative – producing the food emits 42T/ year of CO2E, but then woodland and soil management sequesters 114T of CO2E – the process is certified by SRUC. Jo is an economist with 30 years' experience working in the Highlands, and previously acted as policy adviser to the Crofting Commission and Director of the Highlands and Islands Local Food Network. Alongside local food production, he currently provides business advice and mentoring to new entrant and existing farmers and crofters, helping them transition to supplying their local market, and adopt agro-ecological farming methods.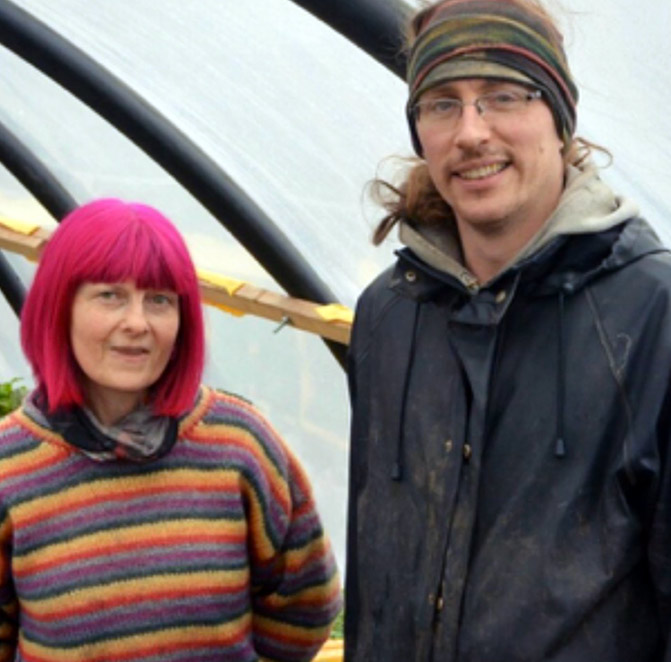 Orkney & Shetland: Penny Armstrong
Community supported agriculture based on and supplying the Shetland Islands.

Penny Armstrong is the project manager at transition Turriefield, a community growing project based on the far west mainland of the Shetland Isles. Turriefield provides the community with locally produced fruit and veg through the CSA veg box scheme with any excess going to rural shops. They work with individuals, community groups and schools to share our knowledge of growing at 60 North to encourage others to grow more of their own produce. In January this year they achieved funding to run a 3-year pilot project promoting and supporting local food production across the Isles. The overarching aims are to increase food security and reduce food inequalities in Shetland.
Flexible position (not region-bound): Robert Morris
Free-range poultry farmer in Strathaven

Since 2009, Robert Morris runs St Bride's Free Range Poultry farm in Strathaven. He follows in the footsteps of his father who in the early 60s spend many nights outside trying to protect his poultry from a hungry fox. Robert has reflected on the intervening years when a revolution in poultry farming, pressured by forces from across the Atlantic, saw industrialisation and the erection of huge sheds containing tens of thousands of birds supplying an insatiable market for "cheap" protein, which comes at great public cost. Robert, instead, produces low volumes of slow growing free range poultry, championing low input farming and utilising short supply chains.
MEMBERSHIP AND OUTREACH
We have members from across Scotland who are engaged in a diverse range of landwork activities. Our membership in Scotland is growing fast, so this is an exciting time to get involved.