Vocal for Local: Joining the Dots
23/06/2022
Read more
Vocal for Local: Unicorn Grocery
20/06/2022
Read more
Protected: LWA Forestry Taster Days
17/06/2022
There is no excerpt because this is a protected post.
Read more
We are recruiting: Land Skills Fair Coordinator
17/06/2022
Read more
FEATURED CAMPAIGN
STOP EXPORTING BANNED PESTICIDES
What's the issue?
Investigations have revealed that in 2020 the UK Government permitted the export of over 12,000 tonnes of UK-manufactured 'Banned Pesticides', despite these chemicals being banned for use in the UK due to the severe risks they pose to human health and the environment . However, loopholes in international trade law are allowing for companies such as Syngenta to manufacture these pesticides – namely the toxic herbicide Paraquat – and export them to countries where they are permitted for use.
.
What are we doing?
We've written to key Government departments asking them to put an end to the double standards, to stop granting export licenses for toxic pesticides banned for use in the UK and to put measures in place to protect UK food import standards when it comes to toxic pesticide residues.
Click here to find out more about the campaign and what you can do to take action.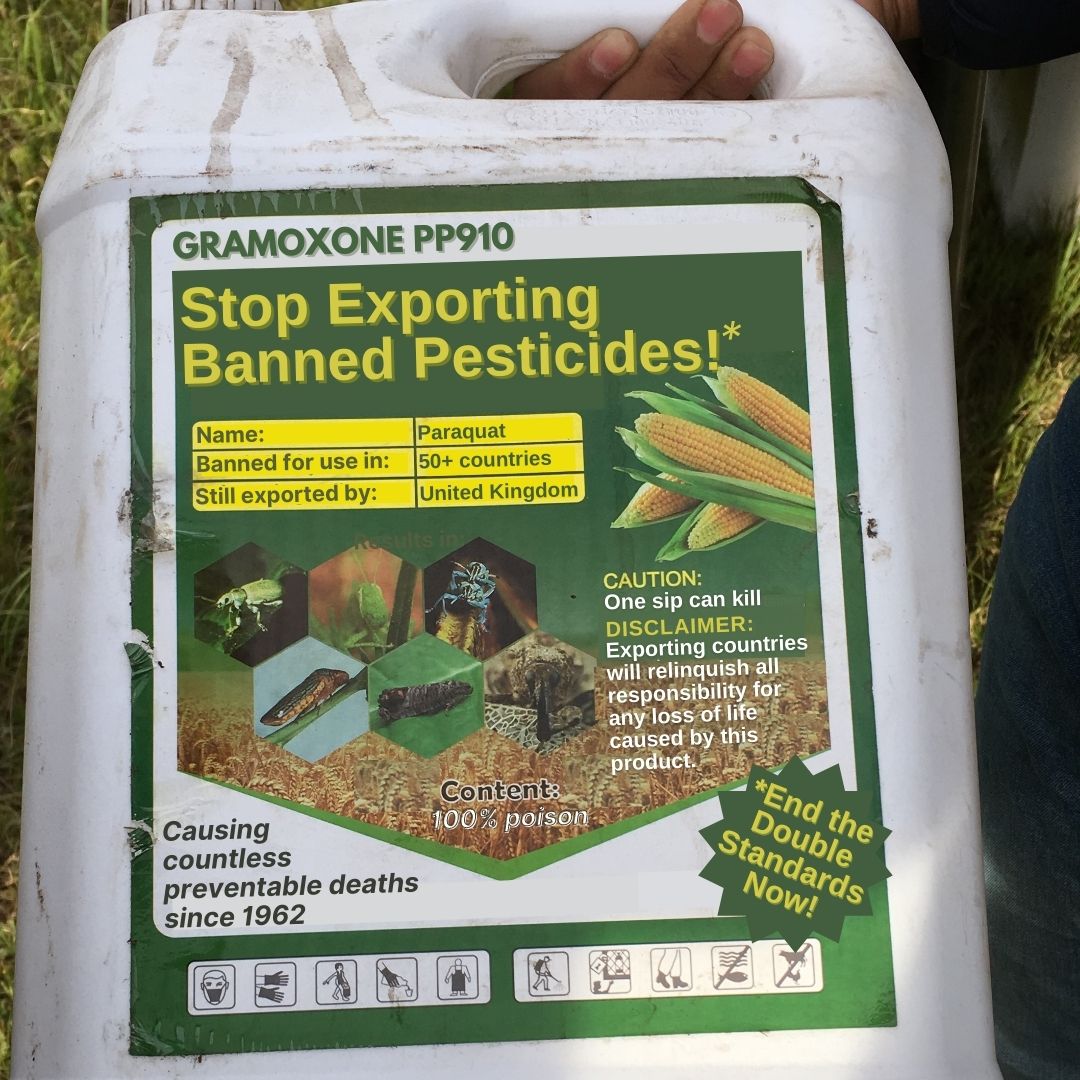 Business planning guide (2022)
ANNUAL REPORT 2020-21
The 2020-2021 LWA Annual Report
The Promise of Agroforestry: Lessons From the Field (2021)
This report makes the case for more substantial government support for agroforestry in the UK, drawing on eight different case studies to explore the lessons that can be learned from...
LWA's Response to the National Food Strategy (2021)
The LWA's response to the National Food Strategy; an independent report commissioned by the UK government and published on 15 July 2021.
Join the Land Workers Alliance - They do amazing things and I can't imagine them not existing...Political lobbying, sharing knowledge and skills, meeting others, having fun and lastly solidarity and action!!

LWA Member, Monmouthshire

Thanks for all your work raising the voice of small scale rural workers where it counts. Glad to be a part of it.

LWA Member, Devon

An essential voice for the thousands of smaller-scale farmers and other landworkers in the UK. Political activism, solidarity and skill-sharing... and some really good times

LWA Member, Worcestershire

A vital service for small scale agroecological farmers and the communities they serve.

LWA Member, Hampshire
WE ARE A DEMOCRATIC MEMBER-LED UNION, RUN BY PRODUCERS FOR PRODUCERS. ALL OUR POLICIES, REPRESENTATION AND TRAINING COMES FROM MEMBERS WHO HAVE DIRECT EXPERIENCES OF THE ISSUES WE WORK ON. JOIN US TODAY AND ADD YOUR VOICE TO OUR MOVEMENT.