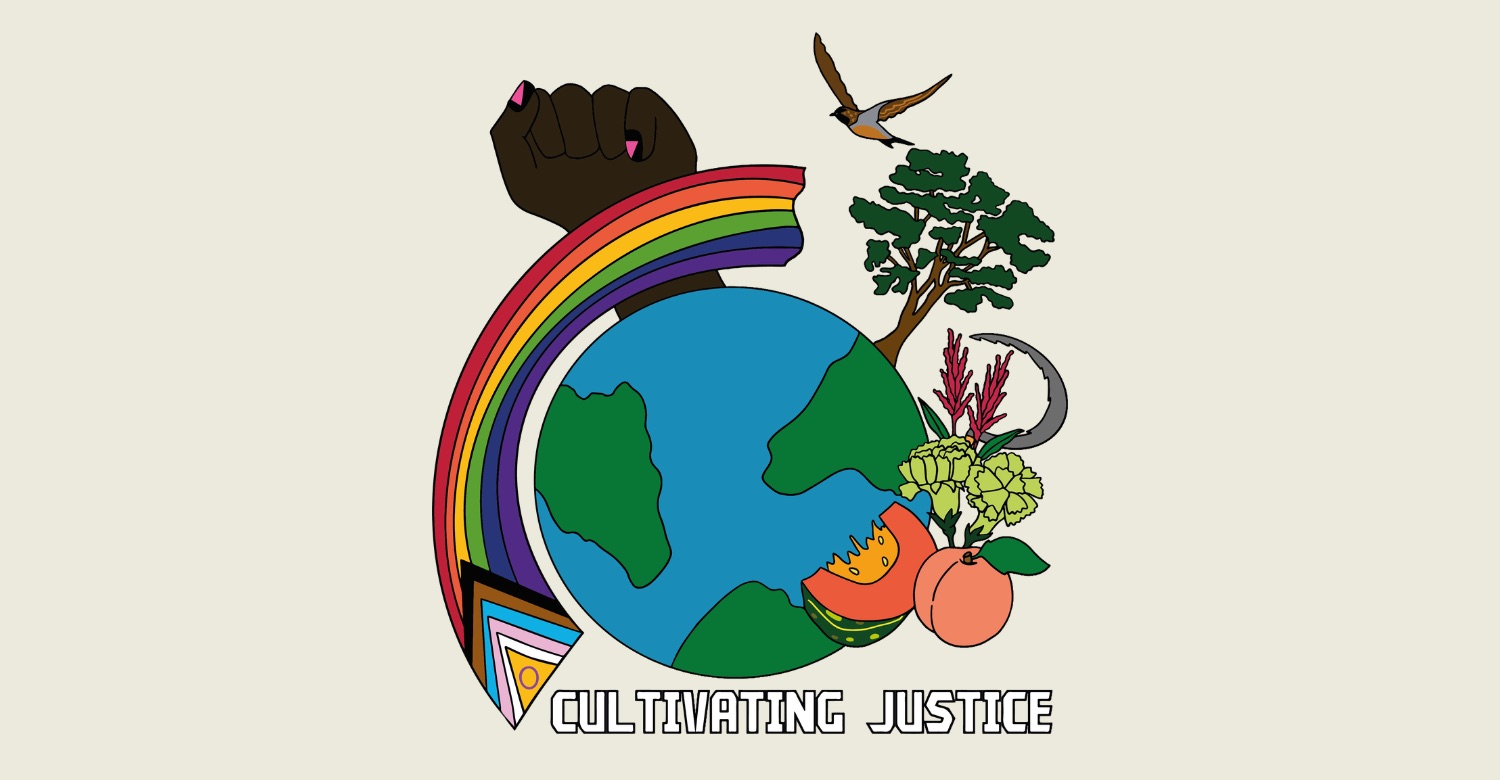 CULTIVATING JUSTICE
Cultivating Justice is a project coordinated by 3 grassroots organisations: Land In Our Names (LION), the LandWorkers Alliance LGBTQIA+ working group, and Farmerama. The project intends to build lasting mobilisation and justice for marginalised communities who are resisting colonial, patriarchal and imperialist food/farming systems. Specifically, Cultivating Justice aims to: 
Amplify stories of marginalised communities (such as BPOC and LGBTQIA+ people, women) – present and past – engaged in farming, food, nature and land justice. 

Create opportunities for joy, celebration and growth within our communities and networks.

Challenge conventional stereotypes of who farms / what farming looks like by uplifting stories and creating new narratives.

Facilitate opportunities for us (as marginalised people, organisations and allies) to build solidarity and shared visions, in order to organise direct responses to systemic social injustices within food and farming systems.  
The project will develop through a series of creative works and movement-building events, including zine co-creation and publication, podcast production, community gatherings, and workshops at food/farming events. 
Through the project we will be addressing inequalities in agroecology which affect us and our communities. Key professions related to land work in Britain (agriculture, horticulture and environment sectors) all have over 90% white British employees. Large disparities also exist in land ownership and access to green spaces, with communities under the 'BAME' umbrella being 60% less likely than their white counterparts to be able to access green spaces and natural environments (Natural England). 
Three of the groups most-affected by these disparities are black people and people of colour (BPOC), LGBTQIA+ people, and women. Women are doing 43% of global agricultural labour, and their work is fundamental in developing agroecology. Despite this, women in agriculture receive lower salaries, fewer training opportunities, and are less likely to access land as individuals. Far-right groups have historically enjoyed high levels of support in rural areas, a factor of rural life which often puts ethnic, gender and sexual minority groups at risk.
The struggle for gender equality in farming cannot be separated from the global reality of violence against women and LGBTQIA+ communities. This includes widespread political, economic and social discrimination, all of which impact individuals' access to food, as well as the land on which to grow it. 
With Cultivating Justice, we are also addressing the lack of BPOC and queer support networks within all sectors of agriculture. The phrase 'you cannot be what you cannot see' (Marian Wright Edelman) is relevant: in the absence of adequate representation and role models, it is difficult for many people to imagine a land-based livelihood. Actively building support networks and uplifting stories from marginalised groups will play an essential role in enabling imagination. 
Listen to the podcast here: