LWA Logo Patch
An embroidered patch featuring The Landworkers' Alliance logo in black and white, that can be sewn on to your favorite hat, workwear or other textile items. Please note, this is not an iron on patch and will need to be sewn or glued on. 
7cm x 4.5 cm 
In stock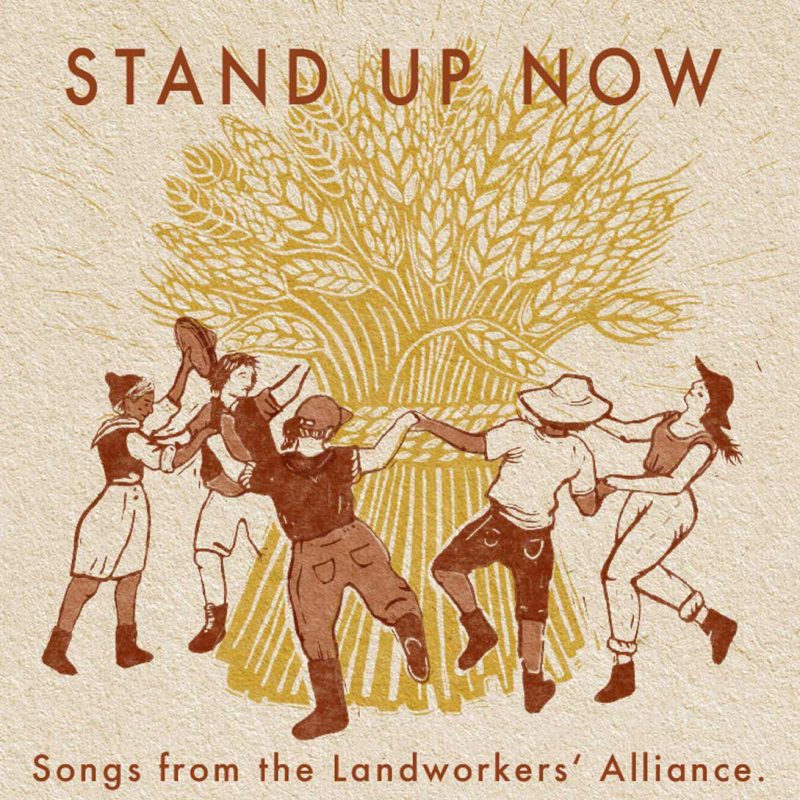 Quickview
Gifts, Home, Media & Publications
This summer the Landworkers' Alliance is releasing its album: 
Stand Up Now.
Digitally download your copy on this page, or head
yma
if you would prefer a hard copy CD. Either way, it's a must listen! This amazing collation of songs draws on the collective talent of our membership and musicians who support our cause
. Stand Up Now
 collates traditional and original music gathered from the farms, woods and cities of our contested nation, and stands in a proud tradition of peoples' music and peoples' history. Recorded the cold wet spring of 2021, these fifteen songs raise the eternal themes of our present and of our past; love, liberty and the struggles of labour.
Stand Up Now
includes recordings from Robin Grey, The Norfolk Broads, Ewan McClennan and many more. It includes contemporary stories such as Owen Shiers' ballad of the community farm Trecadwegan, as well as the timeless classics, such as that which gives the album its name. Our countryside is bedevilled with struggle, but a better world is coming, and it's singing as it comes. They may own the land, but the songs belong to no one… Mp3 Format - 320kpbs
£

8.00